Base protein: Optipep® 90 DH 4 Carbery

Grass Fed certified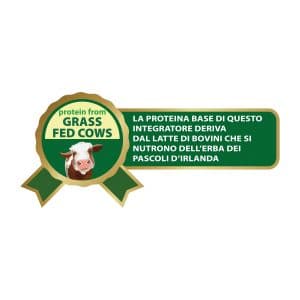 The consumption of protein foods can be useful for:
- benefit from a quality protein source;
- increase the amount of protein in the diet.
Protein contributes to the maintenance and growth of muscle mass.
- Hydrolyzed whey protein: they are isolated whey proteins subjected to enzymatic hydrolysis, with high biological value, low in fats and sugars. From a chemical point of view, these proteins are characterized by oligopeptides derived from the partial hydrolysis of milk proteins. Hydrolyzed proteins have a characteristic bitter taste.
To improve the solubility, the product is treated with the soy lecithin emulsifier.